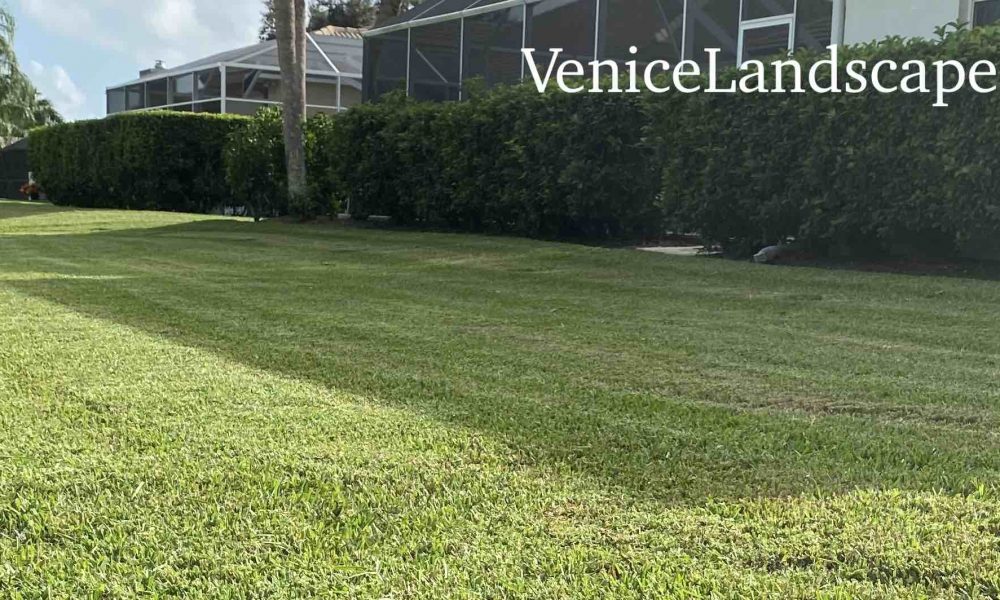 Lawn Care Venice FL
Lawn Care Services in Venice Fl
Are you looking for a Venice lawn care service provider you can count on.
Can you count on your lawn care provider showing up consistently?
Can you count on your service to be performed as agreed on?
Can you count on professional and courteous personnel that you can trust on your property when you are present or not?
We know you have choices when it comes to lawn care services in Venice, why not choose the right service the first time. Venice Landscaping has 20+ years experience maintaining lawns and landscape for both commercial and residential properties.
Basic and Full Service Lawn Care - The Differences
Most customers have a general idea of what they want maintained in their yard. The differences between Basic and Full Service lawn care is detailed below.
Residential Lawn Care Services
Each and every yard has its own unique needs and requirements.
No two residential yards are the same and each yard requires its own specific attention to details.
It is important to understand that it isn't just about mowing your lawn. As you may know there is more to lawn care then just mowing, edging, weed-eating, blowing are all apart of scheduled lawn care service.
The term "mow n' blow" refers to a quick mow n go without attention to detail. That is not typically our focus, with our desire to provide detail of service that is more then running over the grass with a mower.
Venice Landscape is a full service residential lawn service and construction firm concerned about the details.
Commercial Maintenance Services
The landscaping at your business is the actual curb appeal and first thing your customers see. What does your curb appeal say about your business?
We offer consistent reliable service for our commercial clients, our goal is to provide professional service and remove any wonder about your presentation.
Trust your curb appeal to the pros, we care so you don't have to.
Schedule a FREE site visit today – Contact Us Now
Lawn Care Services Available in the following Venice areas:
Venice
Nokomis
Osprey
Englewood
Northport
Laurel
34293
34292
34285
34275
34274
34229
34224
Venice Neighborhoods and Communities
Gran Paradiso
Sarasota National
Grand Palm
Island Walk
Stoneybrook
South Venice
Mission Valley
Pelican Pointe
Pinebrook
Plantation
Renaissance
Venice East
Venice Gardens
Sawgrass
Aria
Milano
Watercrest
Vicenza
Venice Woodlands
Grand Oaks
Verona Reserve
Cielo
Caribbean Village
If you do not see your Venice Community listed it is most likely and oversight. Please contact Venice Landscape for information about lawn care service in your community.
Other Services Provided by Venice Landscape
Mulching
Sprinkler Installation
Sprinkler Repair
Landscape Drainage Services
Planting and much more….
Venice is a beautiful community with amazing views and lifestyle. Keep your yard looking amazing with affordable professional Venice lawn care services.